---
Speakers
---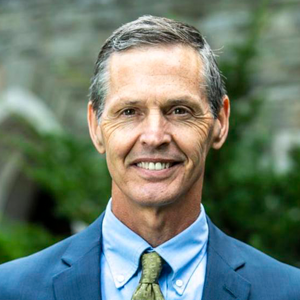 Dr. Stephen Porth
Professor of Management
Saint Joseph's University
Dr. Stephen Porth is a Professor of Management in the Haub School of Business at Saint Joseph's University (SJU) and the Senior Editor of the Journal of Jesuit Business Education. Dr. Porth has chaired three academic departments at SJU – Management, Food Marketing, and Pharmaceutical Marketing – and served for 17 years as Associate Dean and Executive Director of graduate programs in the Haub School of Business. He is the NCAA Faculty Athletics Representative (FAR) at SJU and is on the Executive Committee of FARA, the national association of faculty athletics representatives.
Dr. Porth received the Lindback Award for Distinguished Teaching at SJU. His research and teaching interests are in the areas of strategy, food landscapes, leadership, and ethics. He provides consulting services specializing in leadership development and strategic management programs.  He has written two books, including Strategic Management: A Cross-Functional Approach which is now in its sixth edition and translated into Chinese, and his research has been published extensively in management journals.
Dr. Porth serves on several governance boards, including on the Board of Directors of Nutritional Development Services and Hoops 4 Hope Philadelphia, on the Executive Committee of the Board of Colleagues in Jesuit Business Education, and on the Governance Board of IgnitEd. He is a former trustee on the Board of Sacred Heart Academy, Bryn Mawr, PA.
---
J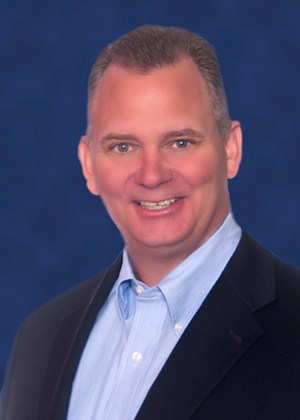 im Perkins
President
Albertsons' Mid-Atlantic Division
Jim Perkins has spent the last 40 years as a pacesetting leader in the grocery industry. Working in diverse regions across the county, Jim has led, challenged, and motivated teams to achieve record setting performance with his high energy and can-do attitude.  Jim roots his success in the belief of giving the customers the products and quality they want at a price they are willing to pay and offering excellent service.
Jim's passion for the grocery business began in 1982 at Albertson's where he was a key leader in several areas of the country including California, Florida, Texas, and Oklahoma.  Whether he was leading 90 stores in Northern California to over a billion dollars in sales as the area vice president or directing the operations and staff of the 120 stores in Florida, Jim was committed to making contributions as a leader, business strategist, and true grocer.
After 28 years, Jim left Albertsons to join Giant Foods, as a regional vice president.  He led more than 60 stores to annual sales of over 1.5 billion dollars while also serving as vice chairman of the board of the Manna Food Center.
In 2013 Jim returned to Albertsons, at the ACME division, a grocery store chain that operates 164 regional supermarkets in Connecticut, Pennsylvania, New Jersey, New York, Delaware and Maryland. As president, Mr. Perkins manages the overall operation of the supermarket chain. He also oversees long-term growth strategy, new stores and remodels.  Jim's areas of expertise include sales, leadership, operations management, supply chain management and business planning. He is also familiar with mergers, Six Sigma, resource allocation and team development.
Demonstrating solid business expertise, Mr. Perkins attributes his success to making good decisions, mentoring and coaching. He is also known for developing associates to help them reach their potential. He became involved in his profession at age 19 when he started out bagging groceries in Northern California. He quickly learned the business and worked his way up to his current position. 
Jim is instrumental in keeping ACME involved in the community through partnerships with organizations such as Philabundance, Bring Hope Home, American Cancer Society Making Strides, Alex's Lemonade Stand Foundation and the Philadelphia Eagles Charitable Foundation.
Over the years he has also volunteered time with the Boy Scouts of America, has served as Vice Chairman on the Manna Food Bank, the board of the Brent Celek Foundation, Philabundance & PFMA and was on the Saint Joseph's board of Directors as well. Whenever he is not working, Mr. Perkins spends time with his family, traveling, boating and fishing. In the years to come, he plans to play a key role in growing sales and market share through improved operations, new store growth, mergers, and acquisitions.
As the current president of the Mid-Atlantic Region, Jim holds himself responsible for the satisfaction of the customers for 300 stores and 30,000 associates across 6 states. "Our biggest strength is our people," Jim believes, "we have an amazing team of people here and I have never been more excited as I am now."
Most recently, Jim has accepted the challenge to combine the ACME, Eastern Safeway, Kings and Balduccis banner into the "New" Mid-Atlantic Region. The "New" Mid-Atlantic Region will have 300 stores and over 30,000 associates.
Jim received his Master of Business Administration from the University of Phoenix, Dallas, TX and a Bachelor of Science, Business Administration from the University of Phoenix, Livermore, CA.
---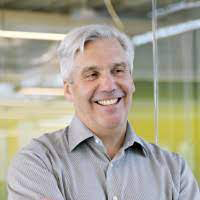 Jim Hertel
SVP Client Development
Inmar Intelligence
Jim Hertel leads analytics at Inmar as senior vice president. His strategic use of data and shopper analytics can be found in Inmar's analytic products and systems. His rich experience in consumer goods marketing, food retailing and economics makes him a frequent contributor to thought-leadership panels, associations and publications.
---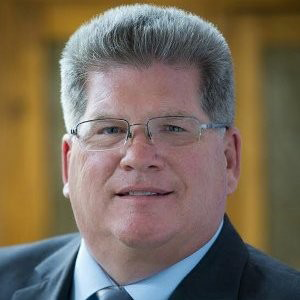 Sam Mayberry
President at Sam Mayberry Consulting, LLC 
Expertise in Creating Brand, Product, Sourcing and Staffing Strategies
Sam Mayberry's passion is creating and launching the powerful strategies that drive outstanding business growth. Rebuilding and transforming consumer packaged goods companies, retail and wholesale businesses into market leaders is his specialty. Leveraging an entrepreneurial mindset with strong business acumen and expertise in sales, marketing, supply chain and operations, Mayberry catapults brands and their businesses to new levels of recognition, engagement and profitability in new and existing markets. He is most noted for:
DEVELOPING AND EXECUTING WINNING STRATEGIES
Centralized over 200 contract negotiations, optimizing manufacturer performance dollars for three regions generating sales more than $10B. Developed 57 category strategies producing positive sales increases up to 25% in one year.

ACHIEVING TARGET GOALS THROUGH TRANSITION
Retained key talent and high morale in stores generating $6B+ in annual sales as merchandising functions were centralized. Decreased costs and increased sales and gross margin during consolidation of three regions covering 16 states and 900 stores.

ELEVATING PRIVATE-LABEL PERFORMANCE
Developed strategy, gained buy-in from 16 business units, and launched the Essential Everyday mega brand, in excess of $1.8B, driving record penetration and profitability.

OPERATIONS LEADERSHIP
Effectively managed national P&L for department supporting 3,400+ nationwide retail locations, while driving improvements in sales and gross margins.

BUILDING HIGH-IMPACT TEAMS
Leads with character, transparency and confidence, while creating environments where teams exceed expectations and deliver sustainable results.
---
M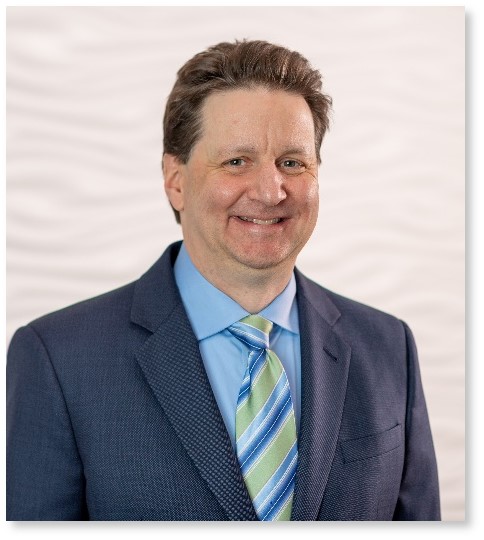 ike Sherlock
SVP, Chief Product Marketing Officer
Wawa, Inc.
Mike Sherlock spent over 25 years with Wawa in marketing leadership roles.  Prior to his retirement in 2022, he served as the Sr. Vice President – Chief Product Marketing Officer.  In his role, he oversaw category strategies to build the merchandise brand for Wawa's 980 stores, which is a $7 billion business.  This includes Wawa's core brands – fresh and packaged beverages, Sizzli breakfast sandwiches, hoagies, and snacks.  Mike oversaw four teams within the marketing organization – category and brand management, product innovation, space planning and merchandising, and a center of excellence. 
Mike served on the Board of Governors of the Academy of Food Marketing at Saint Joseph's University in Philadelphia, Pennsylvania.  He was inducted into Saint Joseph's Food Marketing Hall of Fame in 2018. Mike served on the Leadership Council for Penn Medicine's Institute for Diabetes, Obesity, and Metabolism (IDOM).  He was the Executive Sponsor for the Rainbow Alliance at Wawa and worked with the Chester County Buddy Walk, initiatives focusing on inclusion and diversity.  Mike received his MS and BS in Food Marketing from Saint Joseph's University. He resides outside of Philadelphia with his wife, Christine, and their son, Quinn.
---
Dr. John Stanton
Food Marketing Professor
Saint Joseph's University
Professor John Stanton of Saint Joseph's University has been teaching on the SJU food marketing faculty since 1984. He has also held executive and consulting positions with companies involved in manufacturing, as well as retailing with Tengelmann in Germany, and in advertising. Notably, he contributed to the development of PLMA's Executive Program at SJU in the early 2000s and was responsible for the creation of graduate level courses in private label sales and marketing strategy—among the first their kind to be offered by a major university.
---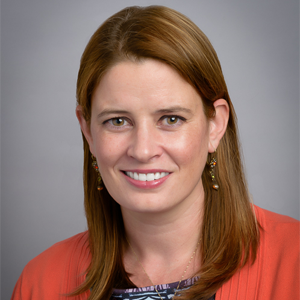 Jac Ross
VP Our Brands
Sprouts Farmers Market
Jac joined Sprouts Farmers Market in May 2021 as Vice President of Our Brands, where she is focused on bringing exclusive and innovative private label products to the fast-growing grocer's base of shoppers who are enthusiastic about health and wellness. She has extensive experience within the Private Label industry across product development, innovation, manufacturing and retailing in the U.S., where she has resided for over seven years, and 20 years within Europe and the U.K. for retailers including Ahold Delhaize, Unilever, Marks & Spencer and Sainsbury's.
Jac serves on the Board of Directors for Women Impacting Storebrand Excellence™ (WISE), a non-profit professional development organization that champions the power of diversity and inclusion within the store brands industry and is the executive sponsor of the recently formed Inspiring Women @Sprouts resource group. She graduated from University of Reading, United Kingdom with an Honours Degree in Food Technology and has been recognized by a number of industry organizations: R&D/QA Award honoree in the 2015 Top Women in Store Brands (TWISB) recognition program of WISE and Store Brands magazine; Rising Star honoree in Progressive Grocer's 2016 Top Women in Grocery; Honoree in The Shelby Report / The Griffin Report 2017 Women of Influence in the Food Industry; and Senior Executive honoree in Progressive Grocer's 2018 Top Women in Grocery.
Outside of work, Jac enjoys year-round outdoor activities such as snow skiing and hiking throughout the world, and this year is taking part in the endurance event 29029 Everesting.
---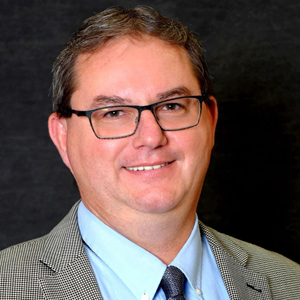 John Evans
Director of Private BrandsGM, HBC, and Non-Foods,
Weis Markets Inc.
John Evans manages a wide portfolio of responsibilities for Weis Markets, a $3.5 billion, 196-store Mid-Atlantic food retailer in Sunbury, PA. As Director of Private Brands, HBC, GM, Non-Foods and Fuel, he oversees Weis' 7,500 private brands as well as the development of new items and their packaging. He's also in charge of the chain's HBC/GM/Non-Foods and Fuel Departments. John manages Weis' relationships with its private brand cooperative, Topco, and with its in-house Daymon Team. Evans started his career with Weis eleven years ago and has held a variety of positions since. Before joining Weis, he worked for Sara Lee for 18 years, calling on retailers as a representative for the company's branded and private brand products. A U.S. Navy veteran, John was deployed to the Middle East for Operations Desert Shield and Desert Storm. He attended Jacksonville University.    
---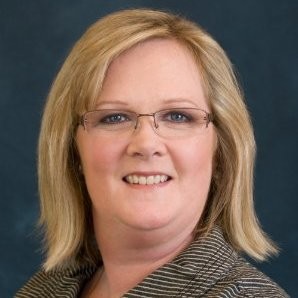 Kelly McGolrick
VP Private Label Sales Development
Lassonde Pappas & Company, Inc.
Kelly McGolrick is responsible for the Grocery Channel at Lassonde which is a Private Brand and Branded hydration company with focus on shelf stable juice, Isotonics and teas, She is also Vice Chair of the PLMA Executive Board of Directors. After starting her career at Nielsen Marketing Research in Toronto, Canada Kelly has held a variety of sales, marketing and category management roles throughout her career, taking an analytical approach to growing categories and fostering those skills with her teams. Since shifting to the Private Brand space she has successfully focused on taking a Branded approach to the business, partnering with retailers to growth their brands by proactively providing assortment, innovation, packaging and promotion recommendations.
---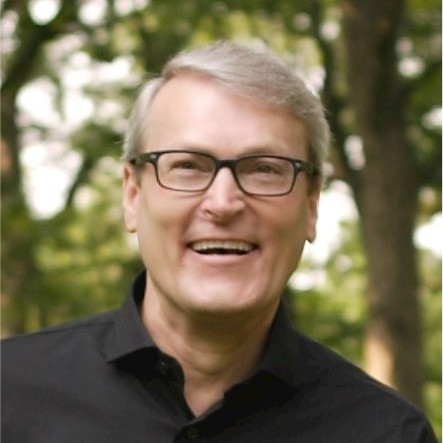 Christopher Gardier
Senior VP, John B. Sanfilippo & Son, Inc.
Christopher Gardier manages $812M in annual sales of both National and Private Brands for JBSS which is the largest nut and trail mix manufacturer in the US.  The Oratium approach has transformed the design and delivery process for their sales messaging by creating crisp, clean, simple stories anchored in solving retailers business problems.  Utilizing this new approach has increased their conversion rate +28% in the past 5 years.
---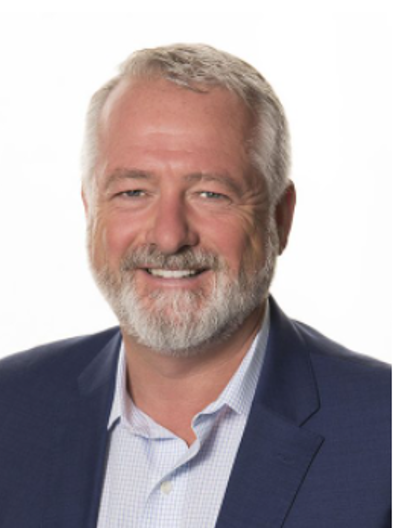 Tim Pollard
Founder & CEO of Oratium
Tim helps clients bridge the gap between outstanding solutions and compelling sales messaging. By solving sales messaging problems, significant growth in your business is likely. Professional Communication Training: Sales & Executive Courses (oratium.com)
---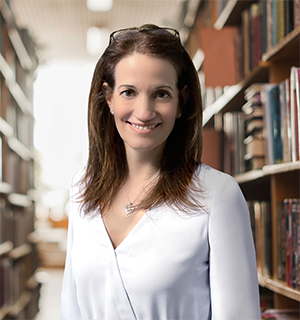 Amy Sanderson
President Sanderson Consulting Business
Amy Sanderson brings 30-years of experience from fast-paced, food retail, technology, energy, and consulting companies to help business executives navigate change and lead for the future by creating clarity and alignment from the top down. Amy is equipped with a unique perspective that combines a deep knowledge of business strategy, operations, and human resources to help clients build strong, enduring people-centric cultures to benefit organizations as a whole.
Amy's passion is to help organizations, teams, and leaders achieve their full potential, and to do so, she takes a collaborative approach with her partners to achieve their desired results. She has extensive experience in large-scale change management initiatives, organizational effectiveness, talent management, training and development, corporate universities and executive education programs, and executive and peer coaching. In addition to her human resources experiences, Amy has spent time in senior leadership roles in corporate strategy, thought leadership, business transformation, operations, management consulting, sales, and marketing. The variety of roles and experiences Amy has had allows her to assess business, organizational, and people dynamics with a high level of effectiveness to quickly address core issues.
Amy is the Founder and CEO of Sanderson Business Consulting, LLC and serves as an Independent Board Director and Chair for the Leadership Development and Compensation Committee for Santa Energy Corporation. She is a graduate from Cornell University with a Bachelor of Science in Business Management and Marketing, and she lives in Trumbull, CT with her husband and three teenage sons.
Amy decided to leverage her background of both business and people strategy and execution work to launch Sanderson Business Consulting, LLC in 2018 where she serves as the Founder and CEO. Amy helps companies successfully develop and execute their strategy and improve their team effectiveness, strategic organizational alignment, productivity, and employee engagement. In addition to Sanderson Business Consulting, Amy is a member of the Santa Energy Corporation Board of Directors since 2018 and serves as the Chair for the Compensation and Leadership Development Committee. LinkedIn Link: www.linkedin.com/in/amy-sanderson Contact Information: amy@sandersonbusinessconsulting.com or 203-517-6388.
---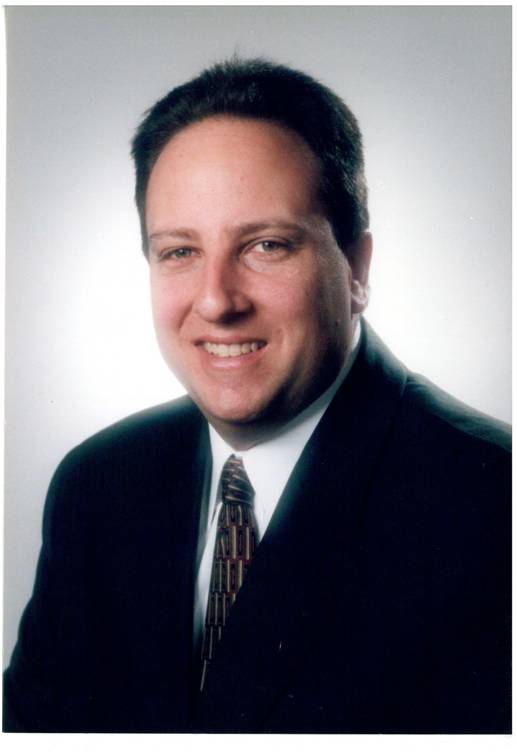 George Latella
Food Marketing Professor Saint Joseph's University
George has taught Food Marketing at Saint Joseph's University for 30 years. He has received three Teaching Excellence awards and was voted the best Professor in the Haub School of Business in 2016 by students.
He has conducted numerous U.S. study tours for International Scholars through the USDA and has also led the Senior Leadership of Ferrero Germany on facilitated tours. He has also done seminars for the NASFT regarding selling your products into specialty stores.He brings 35+ years of Sales/Marketing executive experience with Tastykake & his consulting into the classroom. Key positions at Tastykake included: Director of Key Accounts, Director of National Sales/New Business Development, Director of Customer Relations/E-Commerce, & Director of Marketing.
He developed people, products and programs (consumer & trade), with accounts from Wawa to Wegman's to WalMart and everyone else in between.
Outside of SJU, he consults for Beacon Marketing Group which provides strategic solutions for companies through planning, marketing communications, direct marketing, E-commerce, and quantitative research.
He also does Sales & Marketing consulting through Latella & Associates.
In his "spare" time, he also is a partner in Bria & Latella's Italian Deli & Kitchen, a family business that has survived & thrived through the Covid pandemic. As part of this, he developed a series of webinars for the Small Business Development Center (SBDC) on how to start your own food business during the Covid pandemic.
He is a great example of "practicing what he teaches"!
---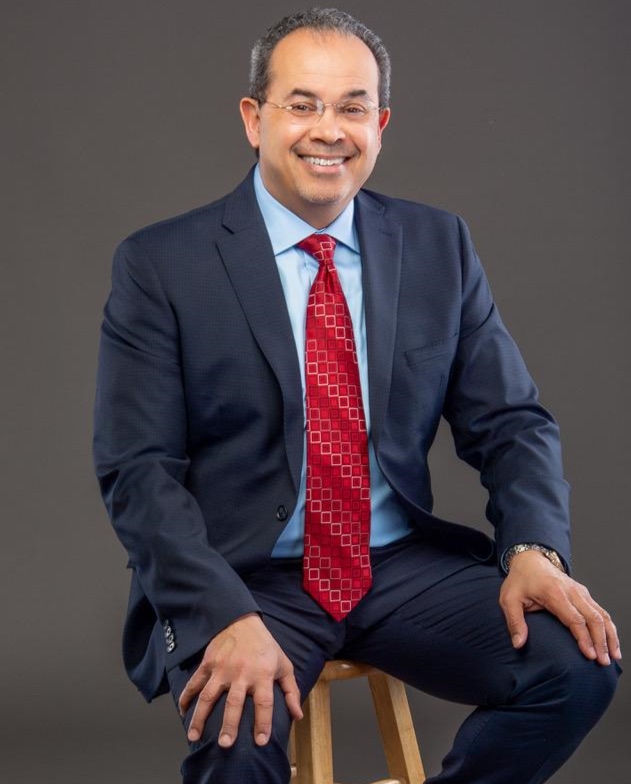 Keith M. Donnell
PRESIDENT AND FOUNDER
(215) 782-1877
(215) 782-1877
KEITH.DONNELL@MODERNWEALTHCONCEPTS.COM
"I love working with people. At heart, I am both a teacher and a coach, which means, I enjoy simplifying complex information and helping people succeed over time. As a practitioner in matters of personal finance, I get to do both of those things for my clients on a regular basis. I believe the most important thing I can do for my clients as a professional is to listen carefully to their concerns and provide them the information they need, in an actionable format, to make smart decision about their money and their future. The services I provide can improve the lives of my clients and their families for generations. I am very sensitive to that responsibility. I intend to continue working closely with my clients for years to come." - Keith Donnell
Keith Donnell, President and Founder of ModernWealthConcepts LLC has more than 30 years of experience working directly with individuals and families as their personal financial counselor. He is a frequent speaker and educator on various topics in personal financial management. He regularly partners with both for-profit and nonprofit organizations to conduct Retirement Planning, Financial Literacy, and Personal Financial Management workshops and seminars for the American workforce.
Keith began his financial services career in 1987 as a Senior Financial Consultant at Merrill Lynch & Company in the greater Philadelphia area where he spent seven years. After leaving Merrill, he spent 12 years at Banker's Trust Company in Manhattan (and its subsequent acquirer, Deutsche Bank) as a Director. During that time Keith worked as a financial adviser to the clients of the Global Private Bank in the U.S., Latin America, and Europe. He then spent three years with the Los Angeles based Capital Guardian Trust Company as a Senior Vice President and Financial Counselor to nonprofit institutions and high-net-worth families primarily in the U.S.
Keith earned an MBA from the Haub School of Business at Saint Joseph's University where he is also an Adjunct Professor of Finance specializing in Financial Planning Topics such as: Investment Theory & Portfolio Management, Retirement Planning, Estate Planning, Employee Benefits Administration, Capital Markets & Financial Institutions, and Personal Risk Management & Insurance. Keith earned a B.S. in Accounting (cum laude) from La Salle University in Philadelphia. He holds the Certified Financial Planner Professional designation by the Certified Financial Planner Board of Standards Inc. He is a member of Beta Gamma Sigma, the international honor society for collegiate schools of business.
Keith received an honorable discharge from the United States Marine Corps.