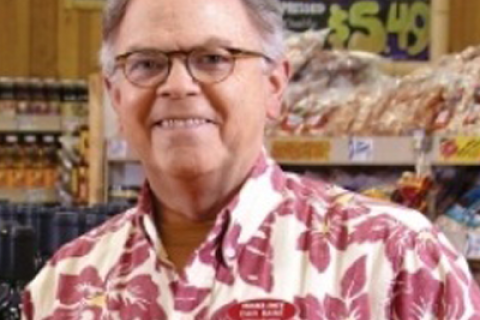 Trader Joe's CEO Dan Bane, who has been CEO for 22 years, will retire as of July 2, the company has announced. COO Bryan Palbaum, who has been with Trader Joe's for more than 20 years, will take over as CEO starting July 2
"We are thankful for Dan's leadership over the past 22 years," Palbaum said in a statement. "Jon and I look forward to working with all crew members to continue to grow Trader Joe's. We remain focused on providing customers with exciting products at great values while being true to the seven values that will continue to guide Trader Joe's."
Bane started with the company more than 25 years ago, and helped it become a national chain with over 540 stores in 42 states and the District of Columbia.
"I take great pride that together we have made Trader Joe's the best grocery store in America," Bane said in a statement to employees. "Thanks to all!"
Trader Joe's was founded in Pasadena, California in 1967 by Joe Coulombe, who died in February 2020 at 89. He created a concept known for affordable gourmet treats and private-label items that differentiated the chain.