Upcoming Events & Happenings
Lunch and Learn this month focuses on Joint Business Planning: A Retailer & Supplier business planning process to accelerate & drive Private Brand development. 
Join your peers online at PLMA's 2021 Washington Conference - Register Today.
From our President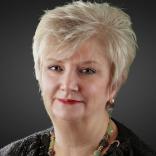 Peggy Davies
PLMA is a unique organization for an exceptional industry. PLMA's member value proposition is all-encompassing, from our annual trade shows to our conferences, professional development programs, market research, original news content and much more. 
President | Private Label Manufacturers Association | New York, NY