Upcoming Events & Happenings
PLMA's January's Lunch and Learn Managing and Growing Private Brand Sales on Existing Business
Hosted by Kyle Patterson-Daymon
Learn about your association's activities and vote to install new board members. 
From our President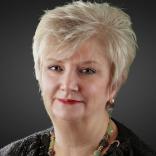 Peggy Davies
There's much to be thankful for this time of year! 
We truly appreciate your support throughout 2022.  If you were able to join us in Chicago, I hope your experience was all you had planned and more.
On behalf of myself and the entire PLMA organization we hope this holiday season brings you, your family and your employees continued prosperity, health and happiness.
President | Private Label Manufacturers Association | New York, NY