Upcoming Events & Happenings
PLMA's Executive Education program discusses what's at stake for retailer brands among unprecedented challenges these past two years, and suggests strategies for you to prosper going forward. Embrace the change.
From our President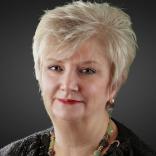 Peggy Davies
It's spring and our 2022 show season is awakened. We're off to a great start with PLMA Global as more than 500 exhibitors and visitors transacted business online over three days. The Amsterdam trade show is right around the corner, and we're excited to be back in person. There's also new leadership on the Board of Directors for the important work ahead: a newly elected chair and executive committee and a diverse slate of first-time board members. 
President | Private Label Manufacturers Association | New York, NY