Upcoming Events & Happenings
Join your peers and retail partners, September 27 for 60 minutes at 12:30PM EDT, for the next installment of the Lunch & Learn speaker series. More information will be revealed closer to the event date.
The focus to tackle sustainability now touches every aspect of manufacturers, retailers and wholesalers operations. 
From our President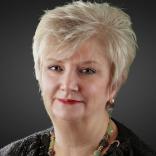 Peggy Davies
Following a highly successful in-person show at PLMA's "World of Private Label" event in Amsterdam, here comes summer. Now, we at PLMA love kicking back just as much as anyone. But the hot months are a busy time for us. It's been that way for years and 2022 is no exception. We've got a full slate of fall and winter events to plan and prep, topped, of course, by our 2022 "Consumers Are Back in Charge" Private Label Trade Show, in Chicago, November 13-15. In the weeks to come, you'll hear more about them. Meanwhile, slap on the SPF 50 and enjoy the sun and surf. See you in September!
President | Private Label Manufacturers Association | New York, NY