Upcoming Events & Happenings
The Private Label Advantage (Ready, Set, GO!)
February 23 12:30 pm ET
Presented by Gary Stibel-New England Consulting Group
How America Eats
April 27 12:30 pm ET
Presented by Elizabeth Horvath-Kerry
Professional development for individuals at all levels of the store brands industry.
From our President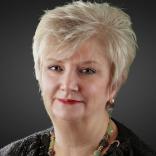 Peggy Davies
I look to 2023 with tremendous optimism for our industry.
All indicators point to private brands' continued growth and strong presence among retailers internationally and that consumer loyalty to store brands will remain strong.
I wish you, your company and employees a very happy, healthy and prosperous new year!
President | Private Label Manufacturers Association | New York, NY