Upcoming Events & Happenings
F&B Manufacturing in 2023: Obstacles, Outlook, and Producing Positive Outcomes / June 8 / Rockwell Automation
Navigating the Retail Consolidation and Fulfillment Landscape / September 21 / Hub Group
Where do you go to learn about developing and marketing store brands. There are no MBA programs.  It takes too long to learn the secrets of the trade as an apprentice.  The answer for more than 1,900 graduates has been PLMA's annual Executive Education Program.
From our President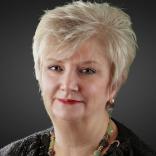 Peggy Davies
We live in a data-driven world. Whether it's consumer-oriented or financial, data is essential for businesses to build, innovate, and market their products and services. The store brands industry is no exception.
For decades, PLMA has supported our membership with store brand statistics in various formats and we're pleased that our partnership with Circana now provides an upgrade to real-time data on private brand sales by department, aisle and category performance as well as consumer demographics, regional performance, sales and unit trends and much more.
Now branded as Unify+ , there's no time like the present to explore this exclusive member benefit which adds value to your sales story and benefits your business by keeping you up to date and competitive in today's ever-changing market.
President | Private Label Manufacturers Association | New York, NY