Erik Petrovskis 
Director of Environmental Compliance and Sustainability at Meijer
At Meijer, Erik is responsible for due diligence, remediation, compliance, and environmental sustainability. Erik leads Meijer's efforts in carbon reduction, food waste reduction, circular economy, and Great Lakes stewardship. He holds a PhD in environmental engineering from The University of Michigan and is a licensed Professional Engineer. He also served as a Lecturer at the University of Michigan, teaching water and wastewater engineering, as well as sustainable engineering principles. Erik has 20 years of experience as an environmental consultant.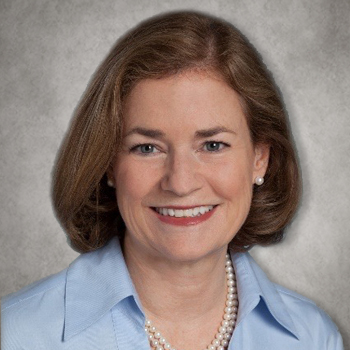 Joan Driggs
Vice President of Content and Thought Leadership, Information Resources Inc.
Joan attributes curiosity as key to her 30-plus year career as a results-driven market researcher, CPG trade journalist and thought leader. Joan's thought leadership work regularly serves as a foundation from which IRI teams develop innovative, holistic solutions for clients, and is regularly showcased during top-to-top client meetings, industry conferences and webinars, media, academic and custom studies. 
Her motto:  Make the shopper the hero.
Joan host the IRI Growth Insights podcast (download today!) and is frequently quoted in leading industry media.  She supports industry organizations such as Network of Executive Women and Les d'Escoffier International.  In 2021 she was recognized by progressive Grocer and EnsembleIQ as a Top woman in Grocery.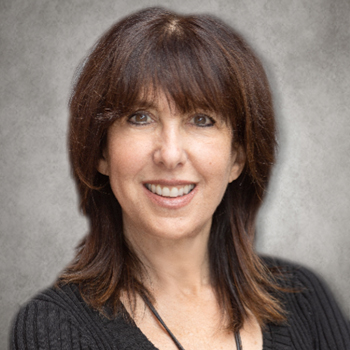 Randi Kronthal-Sacco 
Senior Scholar at the NYU Stern Center for Sustainable Business

Randi is a a Senior Scholar at the NYU Stern Center for Sustainable Business. Ms. Kronthal-Sacco leads CSB's research in the areas of marketing and brands including the Sustainable Market Share Index™ and is responsible for corporate outreach.
With over 25 years of packaged goods and pharmaceutical experience, Ms. Kronthal-Sacco most recently was the Chief Marketing Officer at Rodan + Fields®. Ms. Kronthal-Sacco spent over 18 years as a Senior Executive at Johnson & Johnson®, where she served as Worldwide Vice President on two of the company's most important franchises, Johnson's Baby and Women's Health. Prior to her role at Johnson & Johnson, Ms. Kronthal-Sacco served in various product management capacities for 8 years at Kraft Foods including Director, Desserts Division. 
Ms. Kronthal-Sacco currently serves as a member of the Board of Directors at GlobeScan. Ms. Kronthal-Sacco holds a Bachelor of Business Administration in Marketing from Emory University and a Master in Business Administration in Finance from New York University Stern School of Business. Her research has been cited in Harvard Business Review, Fortune, GreenBiz, among others.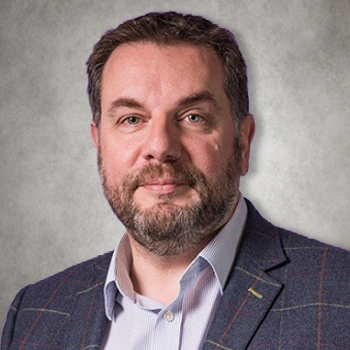 James Butcher
CEO at Supply Pilot
Supply Pilot works with Walmart, Albertsons, Wakefern, Walgreens and other large brands to help them become more sustainable. Passionate about supplier collaboration, James has championed the three pillars of supplier engagement –communication, accountability and support, to deliver a practical and cost-effective solution –the Supply Pilot platform -that enables brands to deliver transformational change within the supply chain.  A degree engineer with origins in manufacturing and factory automation, James brings his first-hand knowledge of working with retailers such as Asda, Tesco and M&S to spotlight the disconnect between retailers and their first-tier suppliers. What he had seen first-hand in the product lifecycle –breakdown in communication, leading to time and costly production delays –helped spark a passion in James around supplier engagement that has survived nigh on two decades.
Together with the Supply Pilot team, James works to tackle key sustainability and compliance challenges for some of the world's leading brands. Examples include helping Co-op achieve their goal of 100% RSPO certified palm oil, Walmart achieving a reduction of 20 million metric tonnes of GHG from their supply chain and SC Johnson increasing the material sustainability of their product portfolio. Through a consistent and clear approach to supplier collaboration. 
James has successfully led Supply Pilot through its transition from S4RB (Solutions for Retail Brands), helping develop the Six Step Process - a standard framework for product sustainability and social transformation projects. His message and Supply Pilot's objective is clear: If all suppliers can make all products a bit more sustainable, the cumulative impact is enormous. In addition to his leadership role at Supply Pilot, James is currently enrolled on his third course with the world-renowned Cambridge Institute for Sustainability Leadership (CSIL), where he continues to advocate the need for inclusive supplier engagement.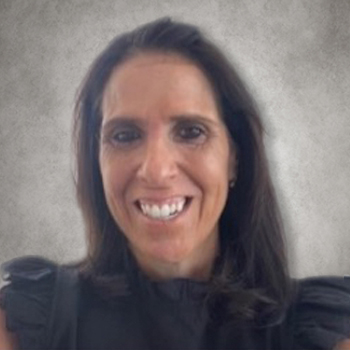 Deena Pitzele
Partner at The Partnering Group Partner

Deena works with both manufacturers and retailers in Private Label and Foodservice industries through expertise in strategic growth and transformation, customer development, and organizational design and requirements for market activation.
She has worked on development and commercialization of Private Label brands and proprietary products for grocery, club, limited assortment, national restaurant chain accounts and foodservice broadline distributors. Recent work includes Sam's, Kroger, Lidl, Chipotle, Panera, Sysco, US Foods, and Markon.  The work includes leadership from insight to commercialization through both a consumer and customer centric view of the business.
Prior to joining TPG, Deena held executive leadership positions in Business Transformation, Sales, and Channel Marketing in public and private companies including 10 years in operating companies in private equity. Her experience has been as a manufacturer, distributor, and retailer. The companies include General Mills, Supervalu, George Weston Limited, Glencoe Capital and Centre Partners.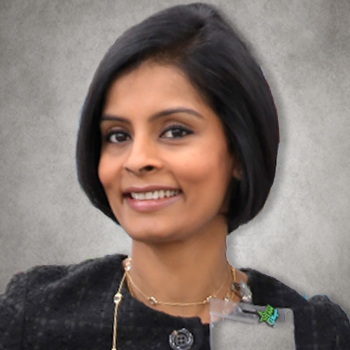 Prathibha Rajashekhar 
Senior Vice President, Sourcing and Private Brands for Sam's Club
Sam's Club is a member – only warehouse club.  Her Walmart career began in 2011 with Information Technology and she has supported multiple parts of the business including Global Shared Services.  Supply Chain and Global People.  In May of 2018 she transitioned to Sam's Club and served as the Vice President for the Baby, Health and Beauty and Over - the-Counter business.  In 2020 she was asked to lead the Private Brands and Global Sourcing teams.  Since then, the team has reintroduced the Member's Mark brand to be a purpose driven and focused on regeneration and quality.
Prathibha earned an MBA from Duke and a master's in computer science from the University of Mysore in India.  She's a strong believer that learning is key to growth and always focused on "understanding the why"
Prathibha servers on the Board of Directors of the Boys and Girls Club of Benton County and enjoys spending her time traveling and modifying recipes to healthier versions with her daughter.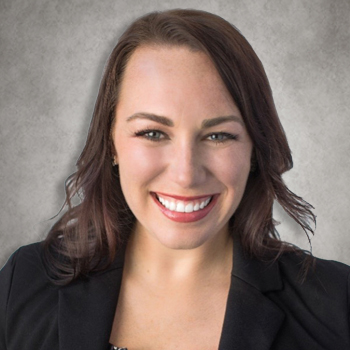 Abby Ayers
Senior Director of Retail Partnerships at Fair Trade USA
Abby Ayers joined Fair Trade USA in 2016 and serves as the Senior Director of Retail Partnerships. In this capacity, she works with Fair Trade's retail partners to create actionable plans to make and get credit for Fair Trade commitments and celebrate those with associates, investors, and customers. Abby supports retailers in developing private brand programs, creating sustainability goals and commitments, sourcing certified national brands, and promoting these items to drive business results.
At Fair Trade she supports over 80 retailers across 13 Channels. Abby brings 10+ years of retail experience and is known as a brand Launcher. Prior to Fair Trade USA, she supported private brand development at Kroger, supporting the launch of the Simple Truth Organic brand- the largest organic brand in the world, and HemisFares - an ultra-premium import brand as well as the Sunless Inc. skincare line, Evolv Sunless.  Abby earned a bachelor's degree in International Business and Strategic Communication from the Ohio State University, as well as an Executive MBA from Cleveland State University. She has been named one of Progressive Grocer's inaugural GenNext Award winners and a Women of Influence in the Food Industry.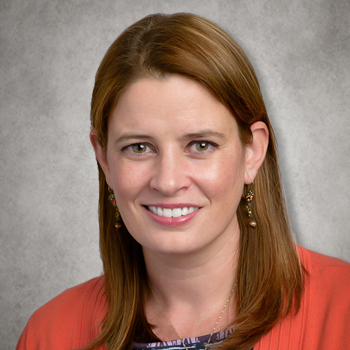 Jac Ross, Sprouts Farmers Market
Vice President, Our Brands at Sprouts Farmers Market
Jac joined Sprouts Farmers Market in May 2021 as Vice President of Our Brands, where she is focused on bringing exclusive and innovative private label products to the fast-growing grocer's base of shoppers who are enthusiastic about health and wellness. She has extensive experience within the Private Label industry across product development, innovation, manufacturing and retailing in the U.S., where she has resided for over seven years, and 20 years within Europe and the U.K. for retailers including Ahold Delhaize, Unilever, Marks & Spencer and Sainsbury's.
Jac serves on the Board of Directors for Women Impacting Storebrand Excellence™ (WISE), a non-profit professional development organization that champions the power of diversity and inclusion within the store brands industry and is the executive sponsor of the recently formed Inspiring Women @Sprouts resource group. She graduated from University of Reading, United Kingdom with an Honours Degree in Food Technology and has been recognized by a number of industry organizations: R&D/QA Award honoree in the 2015 Top Women in Store Brands (TWISB) recognition program of WISE and Store Brands magazine; Rising Star honoree in Progressive Grocer's 2016 Top Women in Grocery; Honoree in The Shelby Report / The Griffin Report 2017 Women of Influence in the Food Industry; and Senior Executive honoree in Progressive Grocer's 2018 Top Women in Grocery.
 Outside of work, Jac enjoys year-round outdoor activities such as snow skiing and hiking throughout the world, and this year is taking     part in the endurance event 29029 Everesting.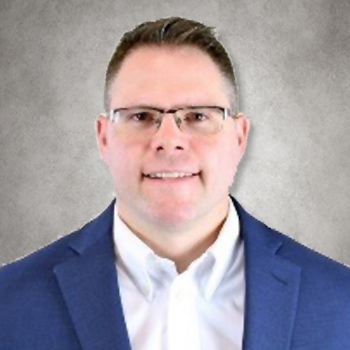 Bill Smith
Director of Own Brands at Tops Markets LLC
Bill is in constant pursuit of ways to innovate and improve the grocer's portfolio of Own Brands. He's involved in sourcing, product development/ package design, merchandising, inventory control/supply, and overall item management throughout Tops Markets LLC private label portfolio in both Fresh and Center store departments. Bill is a member of PLMA's Retail Board and holds a BA from Canisius College in Buffalo NY where he resides.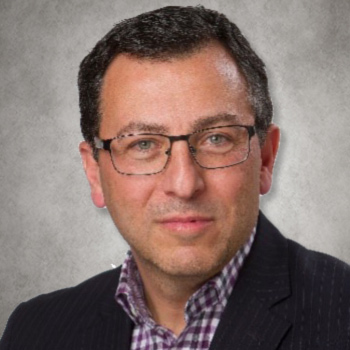 Angelo Campanella
Vice President US Channel Development at Club Coffee

Angelo has built a reputation as a customer-centric, brand and sales innovator with a deep understanding of the private label space. He has worked with leading US retailers and brands to bring innovative sustainable products to life while unlocking sales and profit growth. As the VP of US Channel Development at Club Coffee, and part of the Executive Leadership Team, Angelo is playing a key role in bringing the company's solutions to drive sustainable growth. With Club Coffee's launch of the world's first BPI certified 100% compostable coffee pod, recyclable paper-based roast and ground coffee packaging, and compostable espresso capsules, Angelo and Club Coffee are building partnerships with a diverse array of innovative coffee brands across North America. Angelo holds a BA in Finance and Accounting from Loyola University of Chicago and lives in the Chicago area.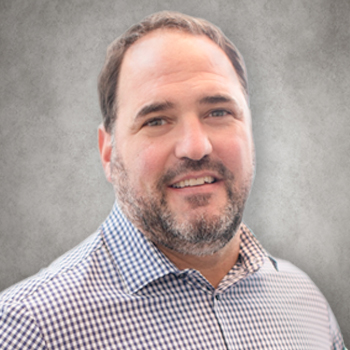 Bill Bonaccorsi
Vice President of Marketing, Shorr Packaging, Aurora IL  
 Bill has 30 years in the packaging and printing industry with companies such as Diagraph, ITW, EFI Jetrion, & Domino Printing Technologies. 
 Bill is an active member and committee member with Sustainable Packaging Coalition – SPC and PMMI. In addition to leading the Shorr Marketing Team he currently serves as Shorr's Sustainability Strategic Program Leader and as Executive sponsor for Shorr's Digital Transformation initiative – "Project Ignite".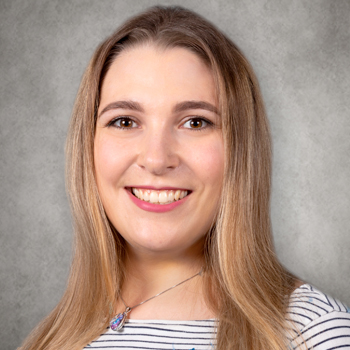 Riccarda Eickenberg
Marketing Coordinator, Shorr Packaging, Aurora IL  
Riccarda has 3 years in the packaging industry with companies such as Domino Printing Technologies and Shorr Packaging 
Riccarda is a curious, creative, and result-driven marketing professional with experience in planning, executing, and managing digital campaigns. She makes continuous improvements in operations while diligently taking initiative and producing results. In addition to her primary role, Riccarda is part of Shorr's sustainability council, leveraging internal and external subject matter experts to further understanding, education, and initiatives on the subject of sustainability.