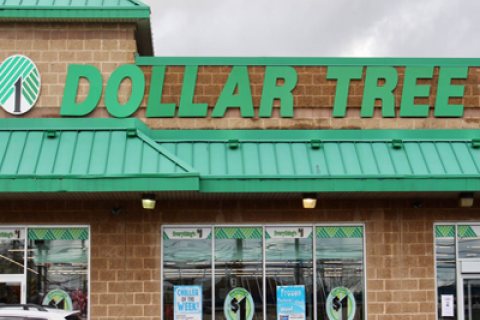 The discount chain Dollar Tree announced it is increasing the prices of some of its products above its traditional dollar price. The retailer said it plans to sell products at $1.25 and $1.50 or other prices slightly above $1 in some of its stores.
The move comes as supply-chain problems, inflation and a tight labor market have all push costs higher. All stores with Dollar Tree Plus sections will get more products above the $1 price points, as well as some legacy stores without the special section. In 2019, Dollar Tree first experimented with selling items for $3 and $5 in a shelf section labeled Dollar Tree Plus. Those tests are continuing in a few hundred of its 7,900 Dollar Tree stores.
Increasing prices above the $1 price point, the company explained, will allow Dollar Tree to offer new products such as more frozen meat or seasonal items, and the move could encourage some shoppers to spend more per trip to the store. Pressure from investors has focused on the company increasing its price points to increase profits.