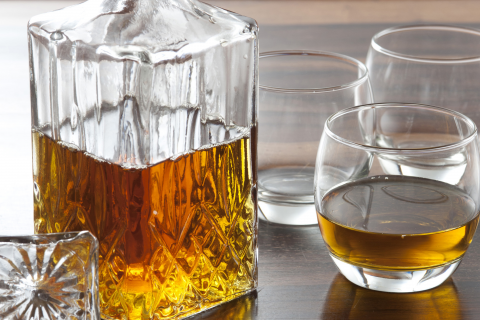 According to Kantar, despite the reopening of bars and restaurants in the wake of the COVID-19 pandemic, at-home drinking is on the rise, while consumption outside of the home continues to fall. The trends suggest the alcohol market is still shifting in ways both related and not to the pandemic, with other factors like inflation proving impactful. 
The report, "Shopping for Beverage Alcohol," found that 23% of consumers drank more at home over the past 12 months, compared to 16% who drank more on-premises. Overall, however, consumers seem to be cutting back, with 21% reporting that they have had less to drink over the same period while at home, compared to 25% of those who drink at bars and restaurants reporting the same.
Not only are consumers, especially Gen Z and millennials, drinking out less, but they are also gravitating more toward products without alcohol. For example, 21% percent of Gen Z and 18% of millennials purchased nonalcoholic beer in the past 12 months. When drinking at bars, 21% of consumers reported that having a nonalcoholic option plays a major role in overall satisfaction. One reason behind the trend could be an increasing desire for good-for-you products.
What types of alcohol consumers are buying and their reasons are also shifting. Notably, ready-to-drink offerings and hard seltzers are increasing in popularity. For example, 33% percent of consumers are buying hard seltzer as opposed to other alcoholic beverages, while 37% are buying RTD cocktails. The findings could be indicative of the general increase in drinking at home, with RTD options seen as a convenient, cost-friendly alternative. Other beer alternatives also seem to be of growing interest, with 58% of consumers already buying or interested in buying soda-mixed drinks.
The report surveyed 2,000 consumers over the age of 21 who purchased alcohol in the past three months, with 52% of respondents were women and 48% men. The largest age demographic was millennials (38%), and the smallest Gen Z (8%).