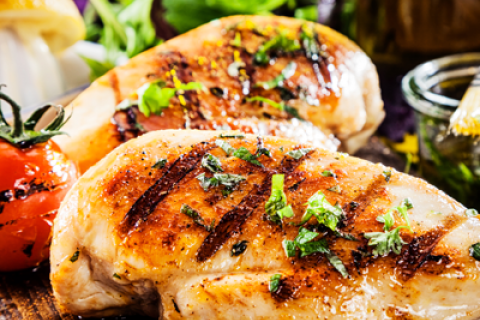 According to a study by CoBank, as beef prices continue to increase, consumers may begin to "trade down" when deciding which protein to purchase and chicken is most likely to benefit.
CoBank reported consumer demand for meat has continued to rise throughout the pandemic, despite higher prices. Beef consumption has grown 1.4% from 2019 to 2021 even as retail prices increased by more than 20%, the report found. Chicken sales saw growth as well and both consumption and prices hit record levels in 2021.
Inflation has had an outsized impact on the price consumers pay for meat as the consumer price index for the products rose 14.8% in the 12 months from March 2021 to 2022, according to the Bureau of Labor Statistics.
But while beef prices increased by 16% and pork by 15.3%, poultry's increase was only 13.2%. As consumers look for ways to save money, the lower prices for chicken could be very tempting. The USDA has announced it is expecting a slight decline in beef consumption in 2022-23 as domestic supplies fall with shrinking cattle herds and growing exports.
However, the switch to chicken, and the consumption of meat in general, may also depend on how high prices eventually rise. A study by Ingredient Communications found there does appear to be a price ceiling at which some consumers will quit the products altogether. Their survey reported that three in 10 U.S. consumers said they would stop buying all meat if prices increased by one-third.