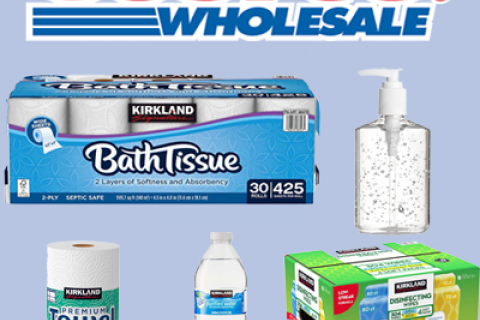 Costco is putting purchasing limits on some key items in its stores, the company has announced. Products such as toilet paper, hand sanitizer, paper towels, bottled water and several cleaning products will have limits on how many can be purchased. Costco has not yet announced what the purchase limits may be.
Reports have surfaced that Costco had a one-item limit on the online purchase of its most popular brands of bulk toilet paper, such as Kirkland Signature Bath Tissue, as well as other paper products.
The new product limits are prompted by a different challenge than the ones faced in earlier phases of the pandemic, when stores saw unusually high demand for paper products and antibacterial wipes as customers stockpiled them.
Costco CFO Richard Galanti said Costco has been adding suppliers and stockpiling certain goods when possible. The company also has chartered three container ships next year to transport goods from Asia to the U.S. and Canada.