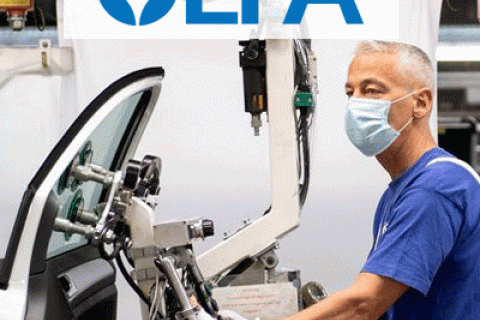 In a move that could have far-ranging impact on all aspects of the retail supply chain, the U.S. Environmental Protection Agency is completing rules to reduce the use of coolants in air conditioners and refrigerators that are potent greenhouse gases.
The rules create a process for reducing the use of hydrofluorocarbons in cooling appliances and are the first step toward meeting new mandates to cut their supply by 85% over 15 years. Congress passed with bipartisan support the new mandate in December in a $2 trillion spending and COVID-19 aid package.
The rules would cut the equivalent of 4.5 billion metric tons of carbon dioxide emissions from 2022 through 2050, or almost three years of U.S. power-sector emissions at 2019 levels, the EPA said.
There is wide support for the new rules from industry, from U.S. chemical makers that have developed alternative coolant, and from retailers looking to reduce their contribution to climate change.
However, some companies are concerned about the quality and availability of the new rule-compliant coolant chemicals. Suppliers and customers fear prices could rise if the new rules get ahead of developing technology.