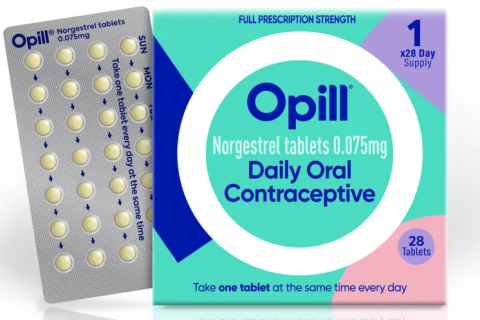 Advisers to the Food and Drug Administration on Wednesday unanimously endorsed making birth control pills available without a prescription, overriding concerns raised by the agency about whether the medication could be used without physician oversight.
In a 17-0 vote, the FDA's outside experts concluded consumers could use an oral contraceptive called Opill correctly. They said increased access to contraception outweighed the risks, including a potential lack of adherence to daily pill-taking that could result in unintended pregnancies.
The move increases the likelihood that Opill, made by HRA Pharma, which is owned by the consumer health giant Perrigo, will become the first birth control pill available in the United States without a prescription.
Perrigo, who are seeking OTC status with no age restrictions, said millions of women have taken birth control pills for decades, proving them safe and effective. The company said its studies involving Opill showed that consumers could understand important information on the label, including who should and should not take the drug.
Despite the recommendation, FDA staffers raised concerns, including whether some women with breast cancer or other medical conditions would understand that they should not take the medication.
In the end, the outside experts showed strong support for allowing the progestin only Opill to be sold over the counter. Several said that whether a woman follows directions to take Opill in the same three-hour window daily does not depend on whether she gets it with a prescription.
The prospect of an OTC pill has not set off political and legal battles akin to those ignited by one of the abortion drugs, mifepristone, which is the target of a lawsuit by antiabortion medical organizations and doctors.
The FDA's decision on the proposed OTC Opill is expected this summer or early fall. The ruling would not affect other birth control pills, but an approval might encourage other companies to seek nonprescription status, some supporters say.