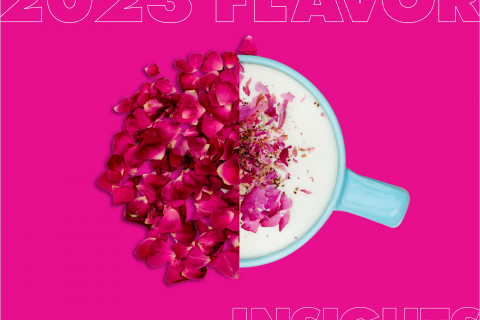 Kerry's new 2023 Flavor Insights Report details which flavor profiles on the rise, helping retailers and manufacturers with developing new in-store menu items, prepared foods and private label snacks and beverages.
The categories examined in the report for new products included Hot Beverages, Cold Beverages, Savory Flavor, Sweet Items and Nutritional Flavor trends. Flavors were grouped into four categories: Mainstream (top flavors for the past five years), Key (verging on mainstream), Up-and-Coming (fastest-growing over the past three years) and Emerging (fastest-growing within the last year).
Soumya Nair, Kerry's Global Consumer Research, and Insights Director said "Whether it's a nostalgic treat, a comfort dish or a healthy alternative, consumers expect a greater variety of tastes in 2023. Our Flavor Insights provide an in-depth and concise analysis of the key flavors, ingredients and nutrition trends that will shape menu innovation over the coming year."
In the Hot Beverage category, Kerry said the report found nostalgia to be a major trend, pointing to products like Lavender White Mocha Lattes and a Hot and Spicy Horchata as winning flavor profiles. In the Cold Beverage category, mixing-and-matching different flavors, including exotic and unique fruits like yuzu, apricot, prickly pear and more appeared as a growing trend in flavors.
For Savory Flavors, Kerry said many were focused on smoky, savory, and spicy flavors like Nashville Hot, habanero, Korean and tangy barbecue and more. Sweet Flavors highlighted in the report included salted caramel, dulce de leche, key lime pie, sea salt and more.
Kerry's emerging trends in the nutrition category included antioxidants, added energy, no alcohol, low sugar, no allergens, and keto-friendly as Up-and-Coming product attributes.
"Our research team follows trends in flavors and new menu products throughout the year in order to provide our foodservice customers with research-based recommendations that can help them to make winning menu decisions," added Nair. "There is a lot of information out there, but Flavor Insights cuts through the noise to provide high-quality insights and market facts to chefs and product developers as they navigate a competitive and changing consumer landscape."