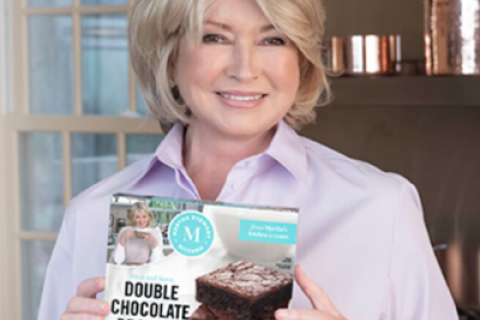 Martha Stewart Kitchen will launch more than 40 frozen food meals, side dishes and desserts in grocery stores nationwide in November.
The rollout is Martha Stewart's first licensing agreement of its kind, with a collection of signature recipes to offer consumers frozen meal solutions. The brand will be available in over 10,000 retail outlets. More than 17 major retailers will showcase the new line of products, including Kroger, Walmart, Winn Dixie, Publix, Albertsons/Safeway, Hannaford, Jewel Osco, Meijer, and ShopRite.
The Martha Stewart Kitchen line includes more than 40 offerings, from frozen appetizers and desserts to entrées, side dishes, ready-to-heat grain blends and seasonal vegetables. Later this year and in 2022, the company plans to introduce dozens of new premium products in an expansion of the line. 
Current products include Martha's Mother's Mashed Potatoes with Cream Cheese; Pigs in a Blanket; Four Cheese Macaroni and Cheese; Sicilian-Style Beef Stew; Chicken Curry; Carrot Cake, and Double Chocolate Brownies, among others.