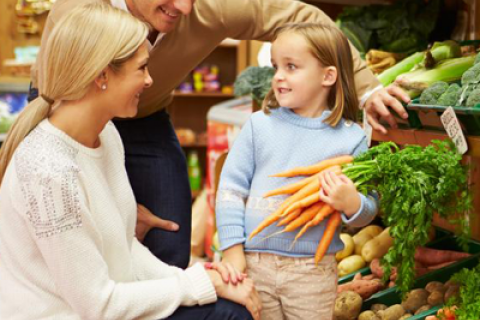 United States organic food sales reached over $60 billion in 2022, according to the Organic Trade Association (OTA), highlighting continued growth for the category even during an inflationary period.
According to the OTA's 2023 Organic Industry Survey, total organic sales, including organic nonfood products, were a record $67.6 billion. Organic product sales grew at a four percet rate, doubling the pace of growth in 2021.
Sales of organic produce totaled $22 billion, making it the largest subcategory and accounting for 15% of all fruit and vegetable sales in the U.S. Organic beverages were the second best-selling organic category, reporting $9 billion in sales in 2022, up 4% compared to 2021. Organic coffee was the best-selling organic beverage, up almost 7% from 2021 with close to $2.3 billion in sales. Organic soft drinks and enhanced drinks broke through $500 million in sales at $503 million and saw robust growth of almost 14%.
The third highest-selling organic category in 2022 was dairy and eggs, hitting $7.9 billion last year, an increase of over 7% from 2021. Organic dairy and eggs made up close to 8% of the total dairy and egg market according to OTA's data. Organic yogurt sales jumped by over 12% year-over-year to $1.5 billion, and organic egg sales jumped 11% to around $1.2 billion. 
"Organic has proven it can withstand short-term economic storms. Despite the fluctuation of any given moment, Americans are still investing in their personal health, and, with increasing interest, in the environment, and organic is the answer," said OTA CEO Tom Chapman.