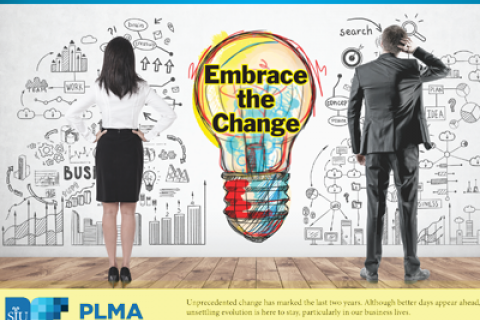 After two years of being an online event, PLMA's Executive Education Program will take place live and in person at St. Joseph's University in Philadelphia June 21-22.
The theme of this year's program is "Embrace the Change." Unprecedented changes have marked the last two years and while better days seem to lie ahead, major transformation and the evolution of all aspects of retailing will remain. Over two days, PLMA's Executive Education Program will focus on all the current challenges, including supply chain issues, inflation, and what issues may develop as we move forward.
Some of the speakers include Jac Ross, the Vice President for Own Brands at Sprouts Supermarkets, who will discuss innovations in products and packaging, John Evans, the Director of Private Brands, GM, HBC, and Non Foods at Weis Markets, examining the role of the retailer in the private label industry, and Professor Sara Williamson, addressing the challenges presented by generational marketing.
To register or to receive more information about the St. Joseph's program, please visit PLMA.com or contact Julia Meehan at education@plma.com