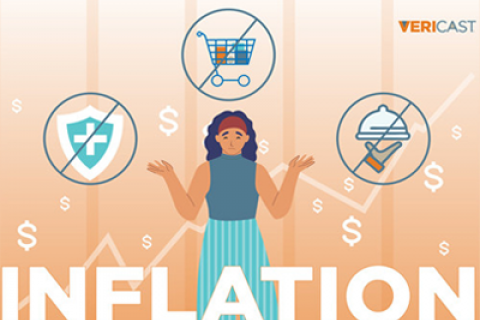 A survey by Vericast finds as rising grocery prices continue to put the squeeze on shoppers' wallets, it is also increasing their stress levels and turning many of them to buying more store brands.
The survey found 50% of all consumers and 64% of millennials indicated making spending decisions as prices rise has taken a toll on their mental health. This comes from some tough decisions consumers must make in either cost cutting or choices on what is most important to them.
One of the decisions many have made is to buy store brand products. Vericast found that 72% of respondents report they are buying more store or private-label brand products to save money.
When it comes to grocer loyalty amidst the inflated cost of groceries, Vericast said 64% of respondents have not changed the grocery store they frequently shop at within the last six months, but 27% have changed grocery stores in the last six months to save money.
Dave Cesaro, Vericast's retail and consumer behavior expert, said the finding that 27% have changed stores was surprising given how many continue to stay with the stores they have always visited.
"Chances are the new store they've chosen is not as close or convenient as the original, which means these consumers are shopping around, even for necessities, because saving money is that important to them."
The study also reported that 88% of shoppers were turning to coupons or discounts that are motivating them to buy something from a brand or store they have not shopped at before. 
For the study, Vericast surveyed 1,000 U.S. adults to assess consumer behavior changes during inflationary times.