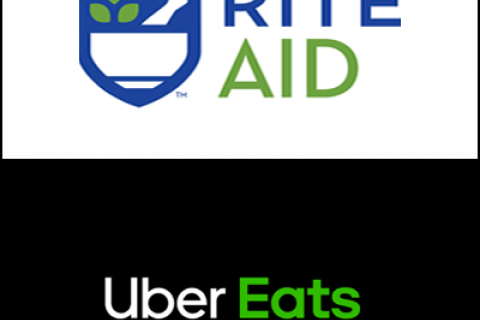 Rite Aid is expanding its partnership with Uber Eats to offer same-day delivery of grocery and healthcare products. The new deal will mean delivery is now available from 2,185 Rite Aid drugstores across 17 states for consumers using the Uber Eats service.
To place an order, customers open the Uber Eats app, tap the convenience or pharmacy icons, select Rite Aid, and begin shopping. Users can choose from a full catalog of healthcare and grocery products from their local Rite Aid store. Uber Eats now becomes Rite Aid's latest partner for on-demand delivery service for products.
The chain has offered same-day delivery of groceries and OTC health products at all its stores for the past year using Instacart. In May, Rite Aid announced an agreement to have DoorDash handle same-day delivery of many products.