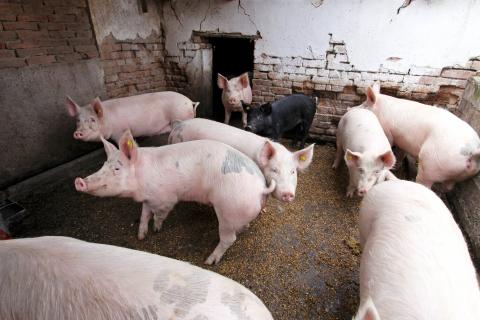 The Supreme Court has upheld California's right to forbid the sale of pork in the state unless producers abide by more humane regulations on the treatment of pregnant sows, which was required under its Proposition 12 law.
Justice Neil M. Gorsuch, writing for the majority in what boiled down to a 5-4 decision, rejected what he called a request by pork producers to fashion "new and more aggressive constitutional restrictions on the ability of States to regulate goods sold within their borders."
"While the Constitution addresses many weighty issues, the type of pork chops California merchants may sell is not on that list," Gorsuch wrote for a majority that included, at times, Justices Clarence Thomas, Sonia Sotomayor, Elena Kagan, and Amy Coney Barrett.
Gorsuch wrote that pork producers must turn to Congress for relief from state laws they dislike. He added that "despite the persistent efforts of certain pork producers, Congress has yet to adopt any statute that might displace Proposition 12 or laws regulating pork production in other States."
Four members of the court — Chief Justice John G. Roberts Jr. and Justices Samuel A. Alito Jr., Kavanaugh and Ketanji Brown Jackson — dissented, voting in favor of keeping the challenge to the law alive and sending it back to a lower court for more work.
It's uncontested that states can regulate pork raised within its borders. But Proposition 12, passed by nearly 63 percent of Californians in 2018, went further, banning the sale of products derived from pigs, no matter where they were raised, that are not allowed at least 24 square feet of space. California consumes about 13 percent of the nation's total.
The decision could have far-reaching ramifications. If other states adopt similar laws not only for pork but for the rules of raising chicken, beef, or other animals, selling meat would become a complicated process for all companies.