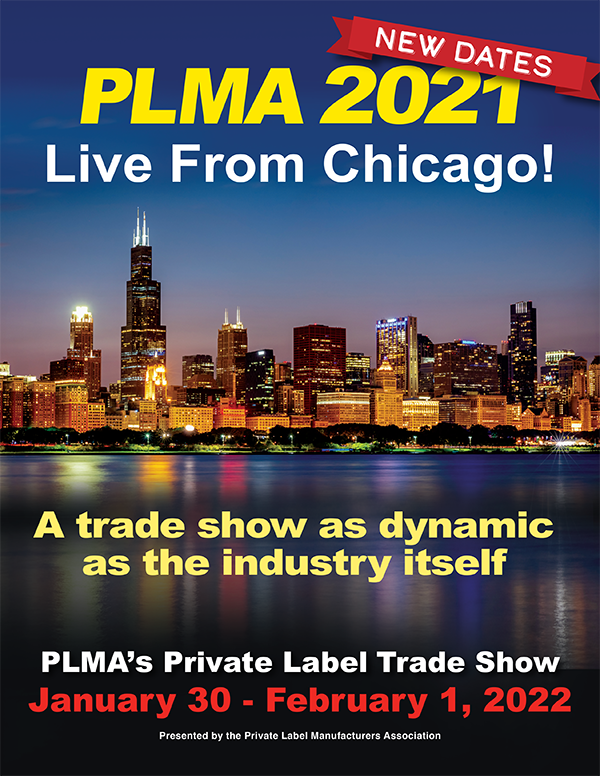 Did You Get Your Share of the Store Brands Pie?
Store brands enjoyed record double digit growth last year across all U.S. channels. All signs point to that growth continuing. The best way for you to get in on the action is by exhibiting at PLMA's Private Label Trade Show, set for January 30 - February 1, 2022, at the Donald E. Stephens Convention Center in Chicago.
All you need to do is bring your products. We'll deliver the buyers. PLMA's trade show is your in-person connection to thousands of retailers and wholesalers representing supermarkets, drug chains, mass merchandisers, supercenters, specialty retailers, dollar stores, club stores, and military exchanges, as well as importers and exporters, brokers, and sales agents from North America and around the world. They'll all be hunting for innovative and high-quality store brand products just like yours.
Come, this January, reach for your piece of the pie and grow your company with store brands. If you would like to exhibit, please contact exhibit@plma.com or telephone (212) 972-3131.