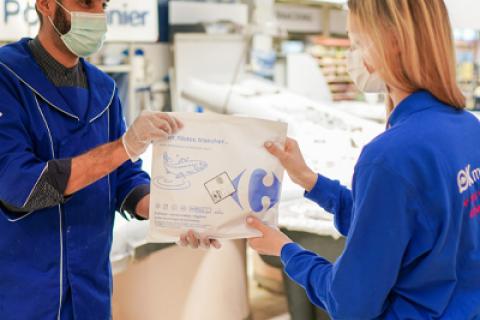 The latest move of Carrefour in ecommerce is the trial of a new service called "OK Market!". The service, initially available in Paris and Lyon, is offered via a dedicated app and works like a personal shopper. It promises a three-hour delivery time. The service, the first of its kind in France, has already proven successful in a number of other countries in which the Carrefour Group operates, like Romania, Argentina, and Belgium.
Customers have a choice of about 20,000 items, including cut-to-order products like fresh bread, butchery products, cooked meats, fish, cheese, delicatessen products. Items ordered via the app are selected and picked by an order preparer who communicates with the customer directly via an in-app chat on preferences and substitutions in case items are of out of stock.
Carrefour's new service was launched just a few weeks after the retailer took a stake in quick grocery delivery startup Cajoo.